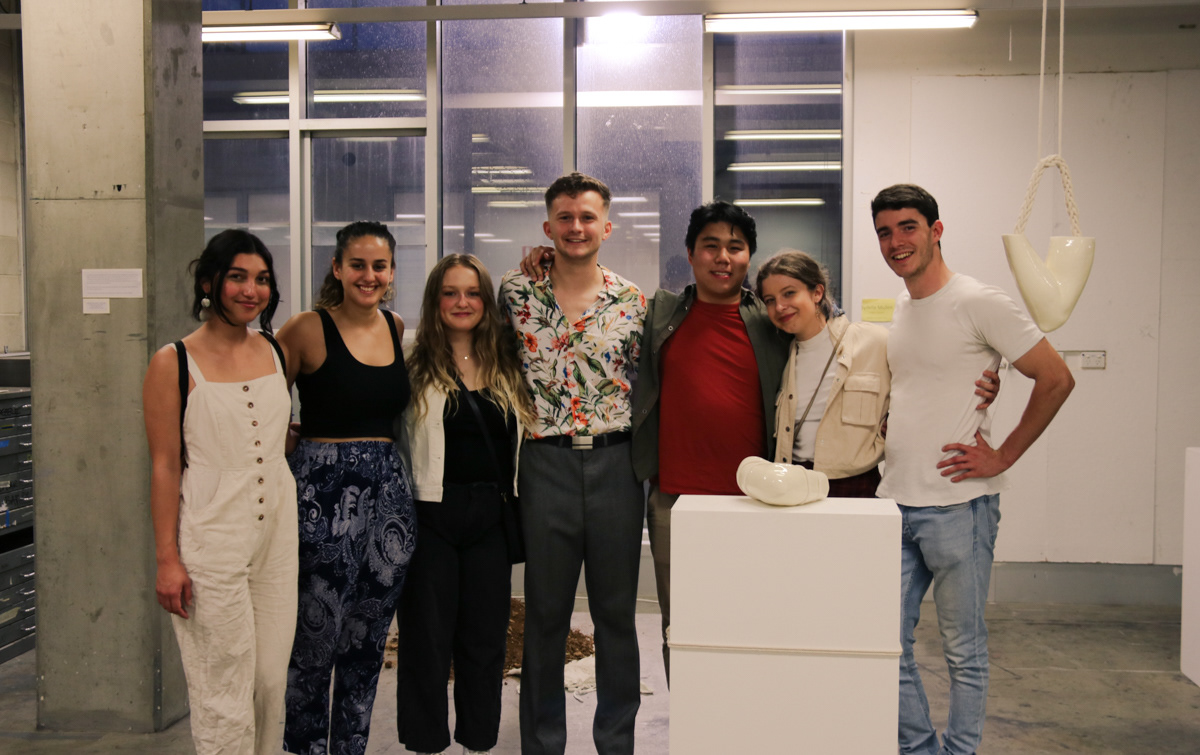 What a fantastic night!
I received lots of useful feedback over the course of the night but my greatest takeaway was the affirmation from my family and peers. The fact I had so many people come with such late notice, meant so much to me! This act of having everyone show their support means I feel confident in my career choice.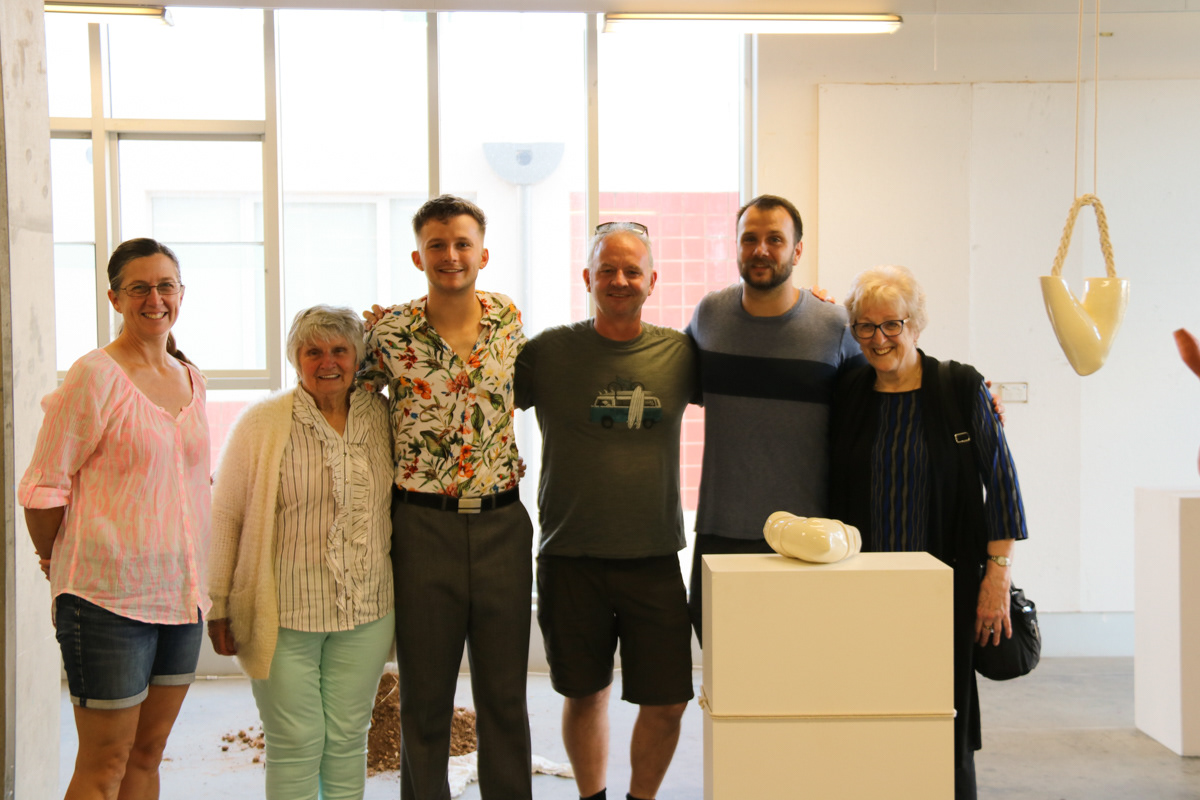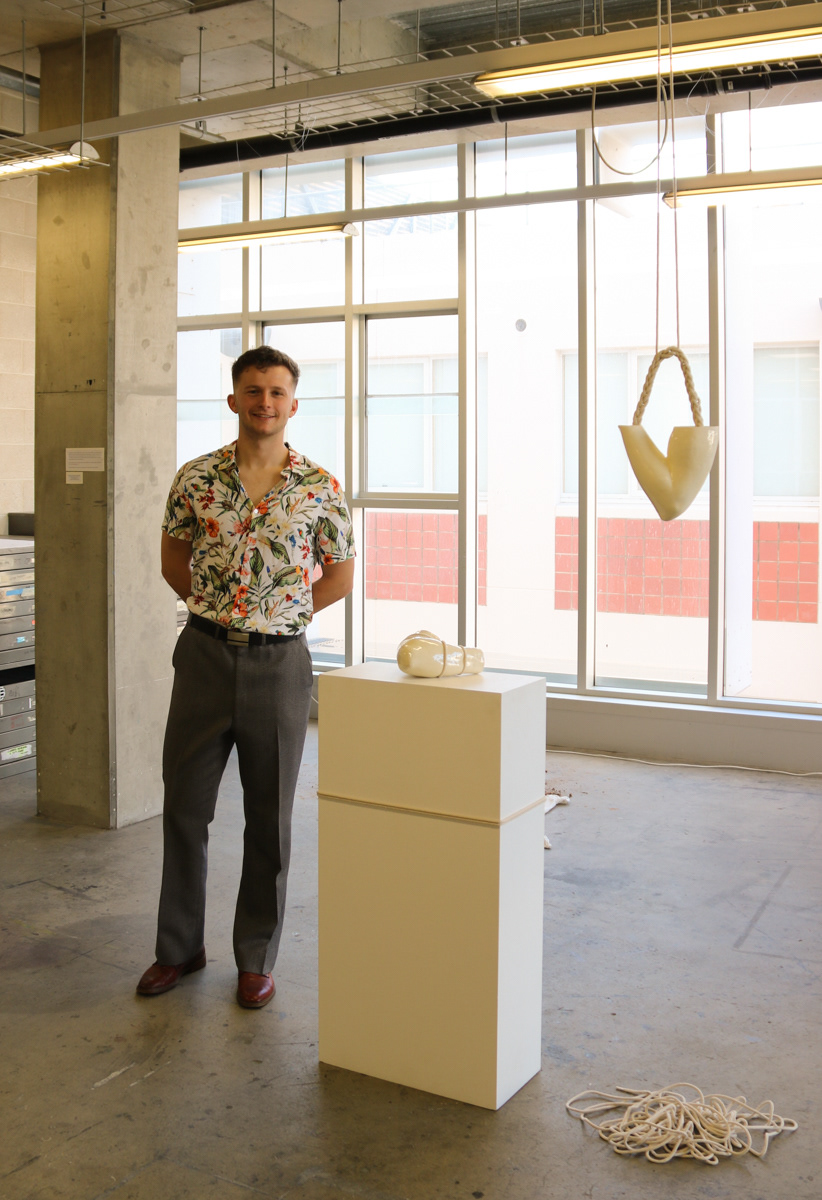 -
'Masculine Vulnerability' October 2020 
ceramic casts & cotton sash
Samuel Matthewman 
IG: @sam.matthewman.artist
-
My Artist Statement displayed accompanying the artwork on the night:

-
I am basing my graduate exhibition artwork on the nurturing of male vulnerability. By using glazes and the fragility of fired ceramic body casts, I aim to depict societal expectations of masculinity. Using a shared observation with both ceramics and masculinity, having a strong external appearance that simultaneously can be fragile. They both need care and when they aren't, they become chipped/damaged, progressively becoming weaker and unnecessarily dangerous.
The use of cotton sash in the sculpture plays upon the gendered role of rope(being* Masc.) knitted(being* Fem.) into an ungendered form. 
This work is still under development to be presented within UniSA's 2021 Graduate Exhibition