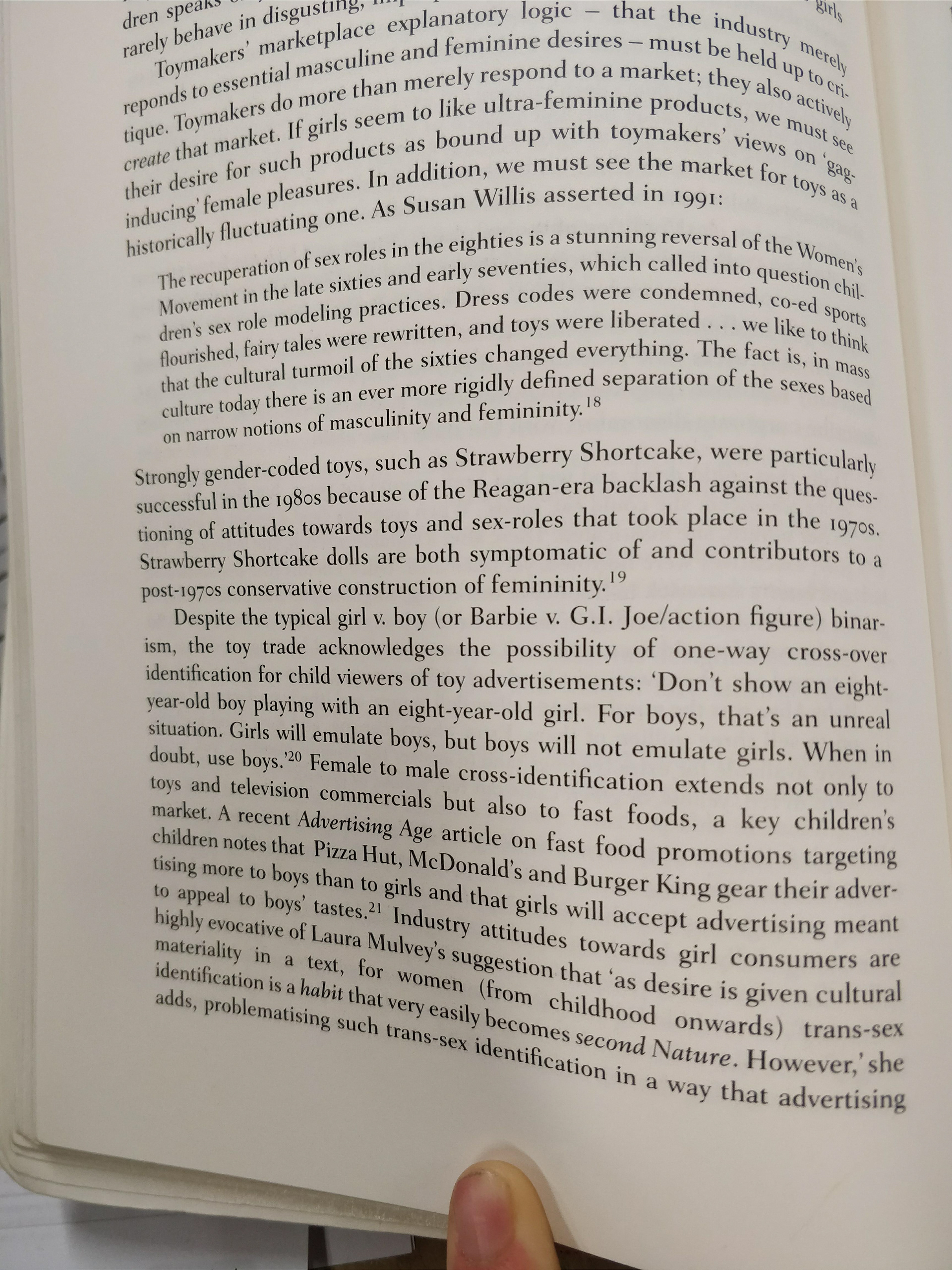 The gendered object contained a series of chapters distinguished by reading the genders of household items. The first chapter approaches the gendered rooms within homes, how they developed and the characteristics presumed of each gendered item in these rooms. The chapter upon barbies and action men(pictured on cover of book), I found interesting to my topic in how they began to really concrete the accentuated body figures upon children. I could definitely look further into these ideals and the way the masculine form is reinforced at the same time as feminine toys begin to be negatively critiqued when adults play along with boys.
The following chapter discusses dolls and the roll of odors in relation mostly upon girls. It discusses the toy-makers process to designing a successful toy and the way parents usually depending on class will react to the hyper-gendered toys. I found this second chapter on toys useful in the non visual aspect of toys and an explanation to the toys I grew up with.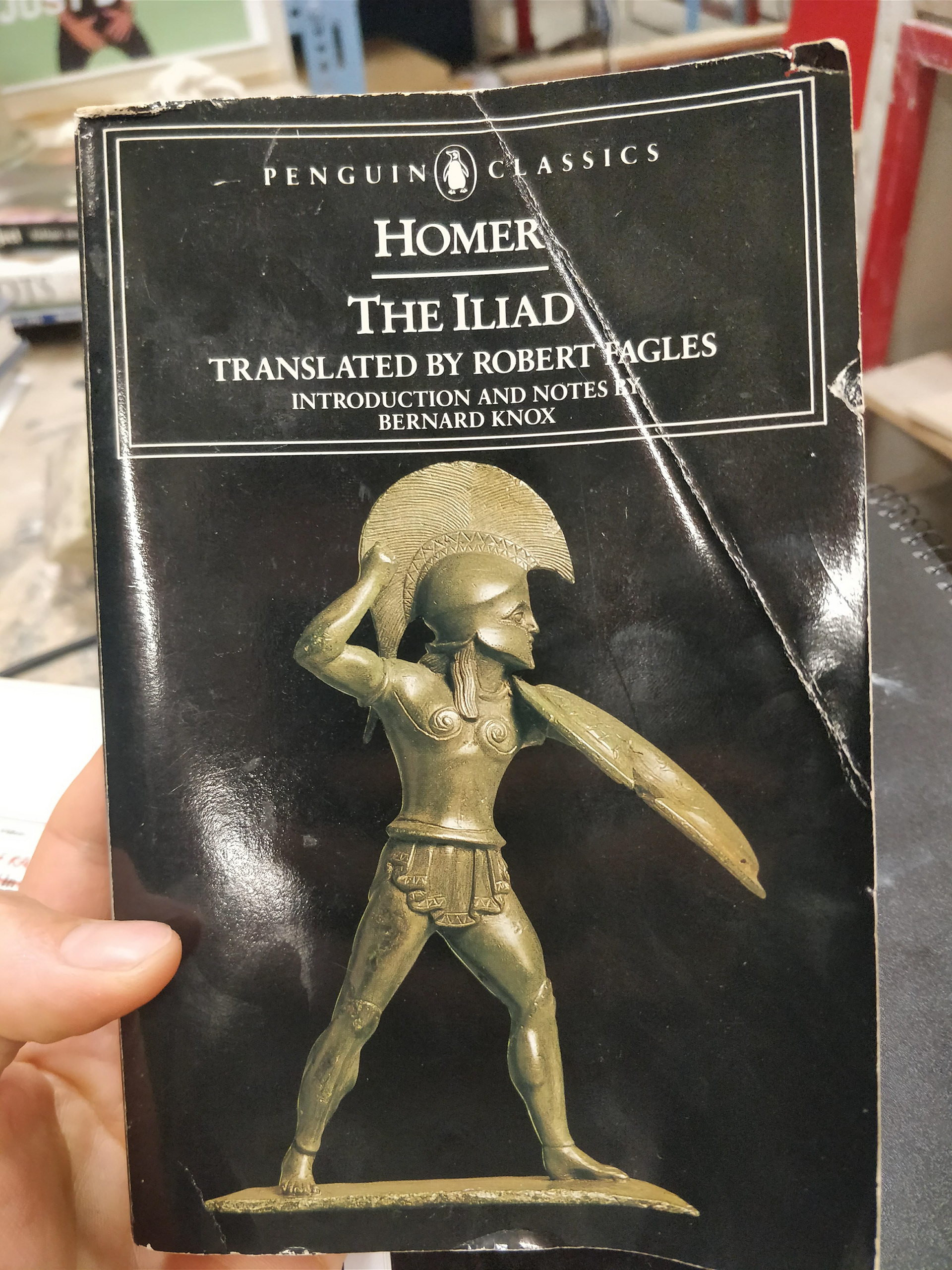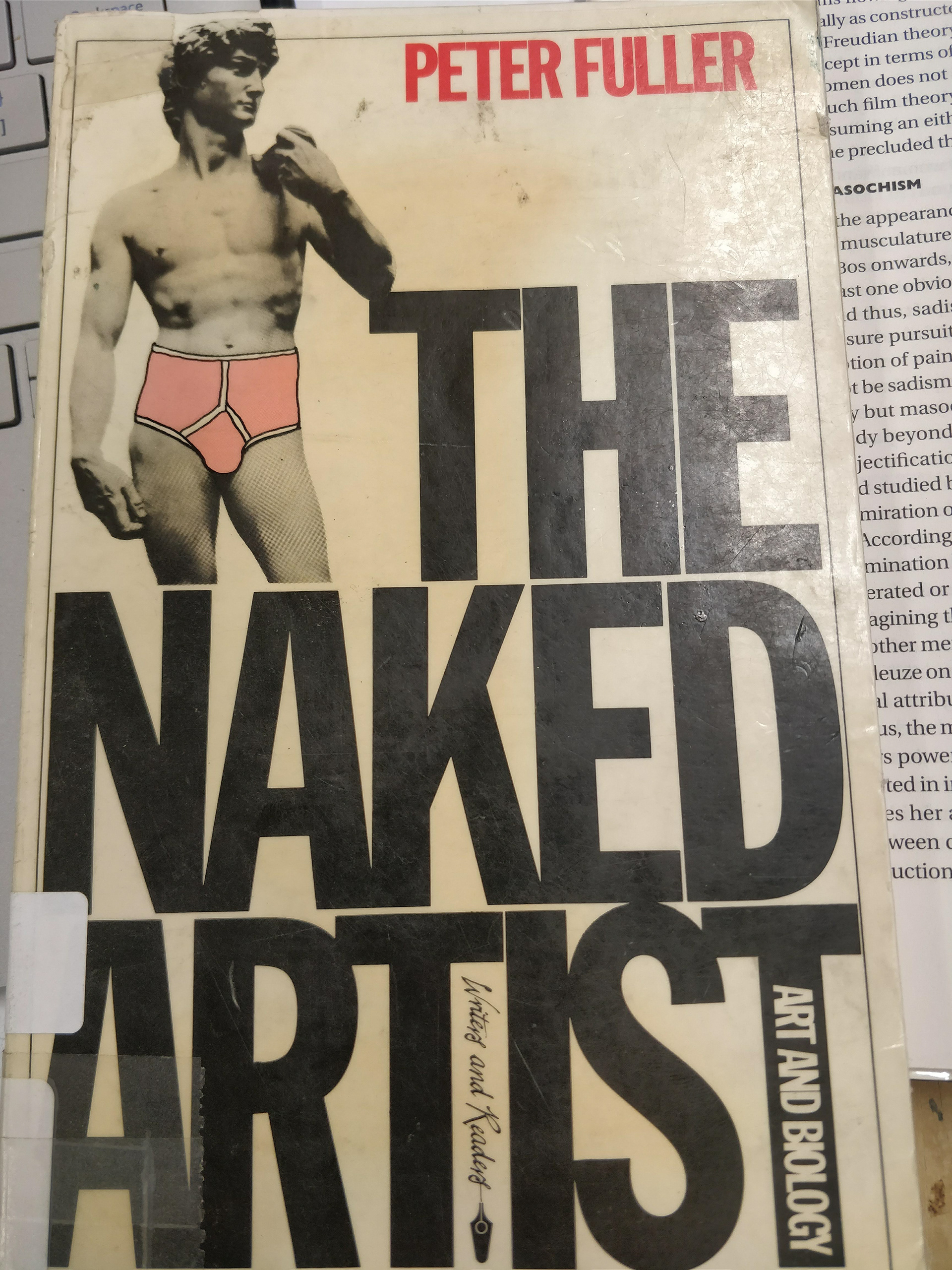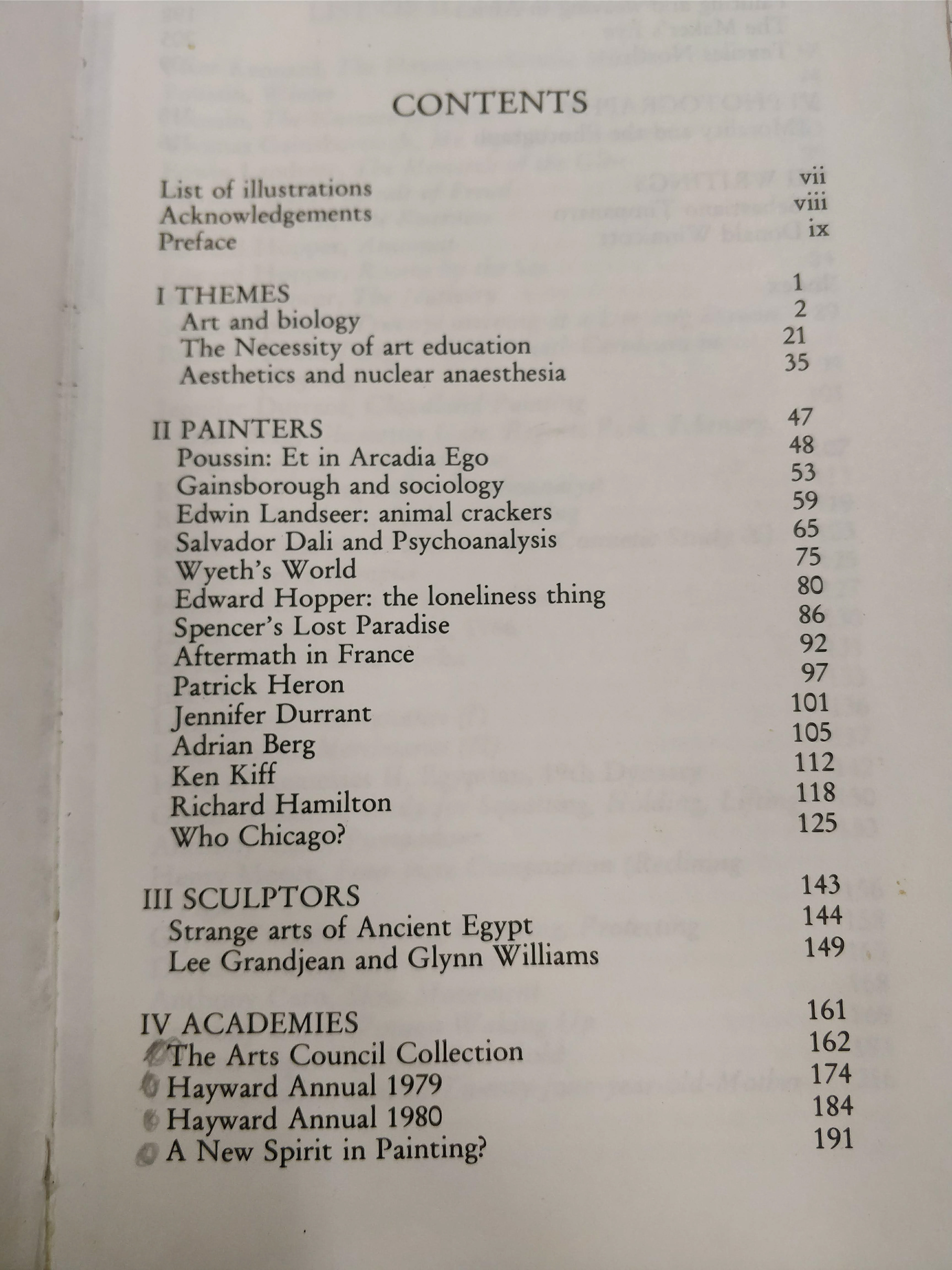 I have included Homer's The Iliad in my literature only due to a short passage where it mentions the red cotton sash that would be presented to Olympic champions in opposition to the olive crown i thought to have been more common. Whereas the crown would be reserved for the owner of the horses of the chariot events, the riders being crowned the red sash. Being an influence to the use of rope/sash in my own artwork.
The Naked Artist: Art and Biology by Peter Fuller though only skimmed I believe will provide some context to the use of physiological forms in my work and the importance of anatomy in my work. It is heavily informed by psychoanalysis theory, which has some small influence in my work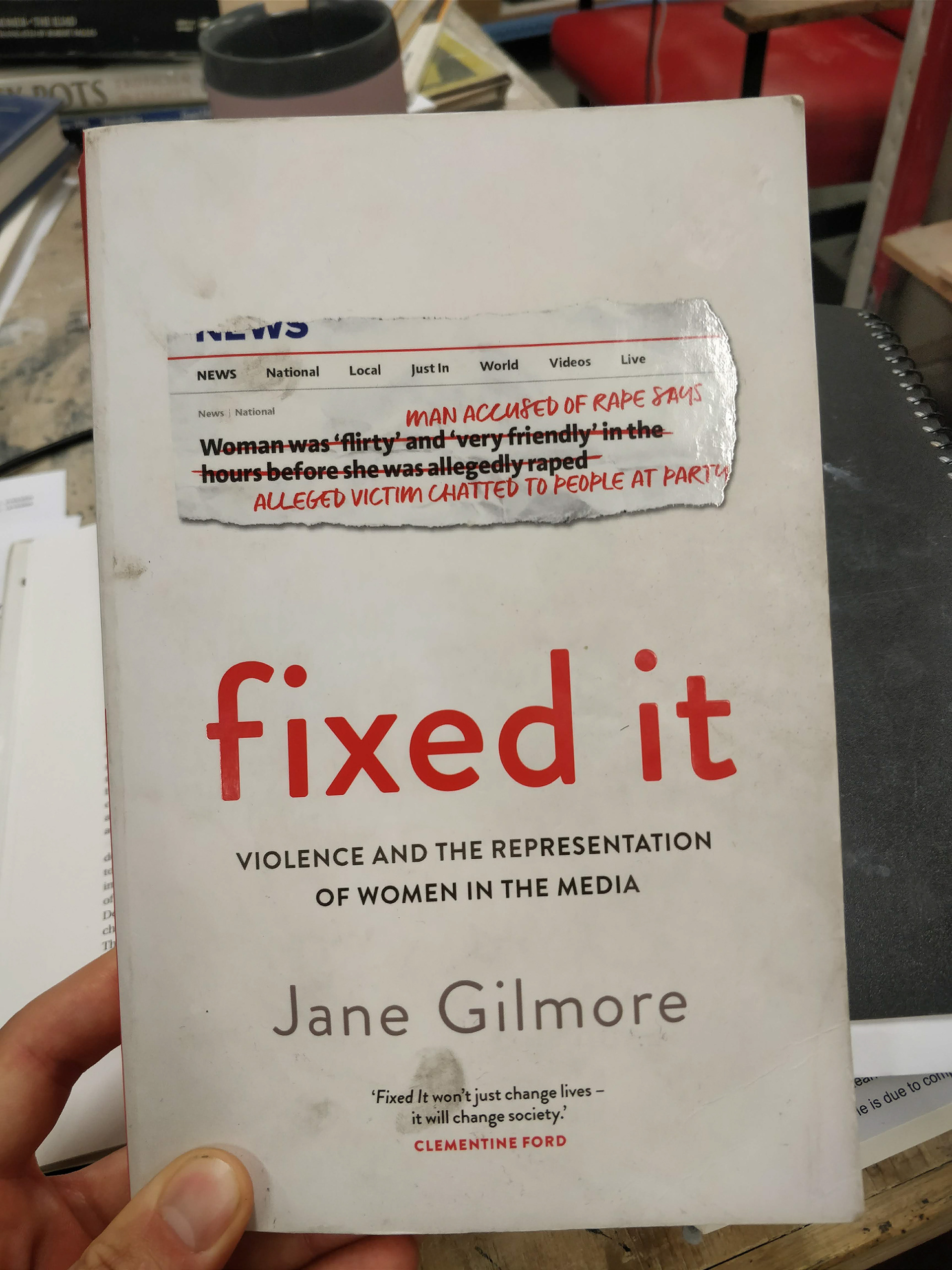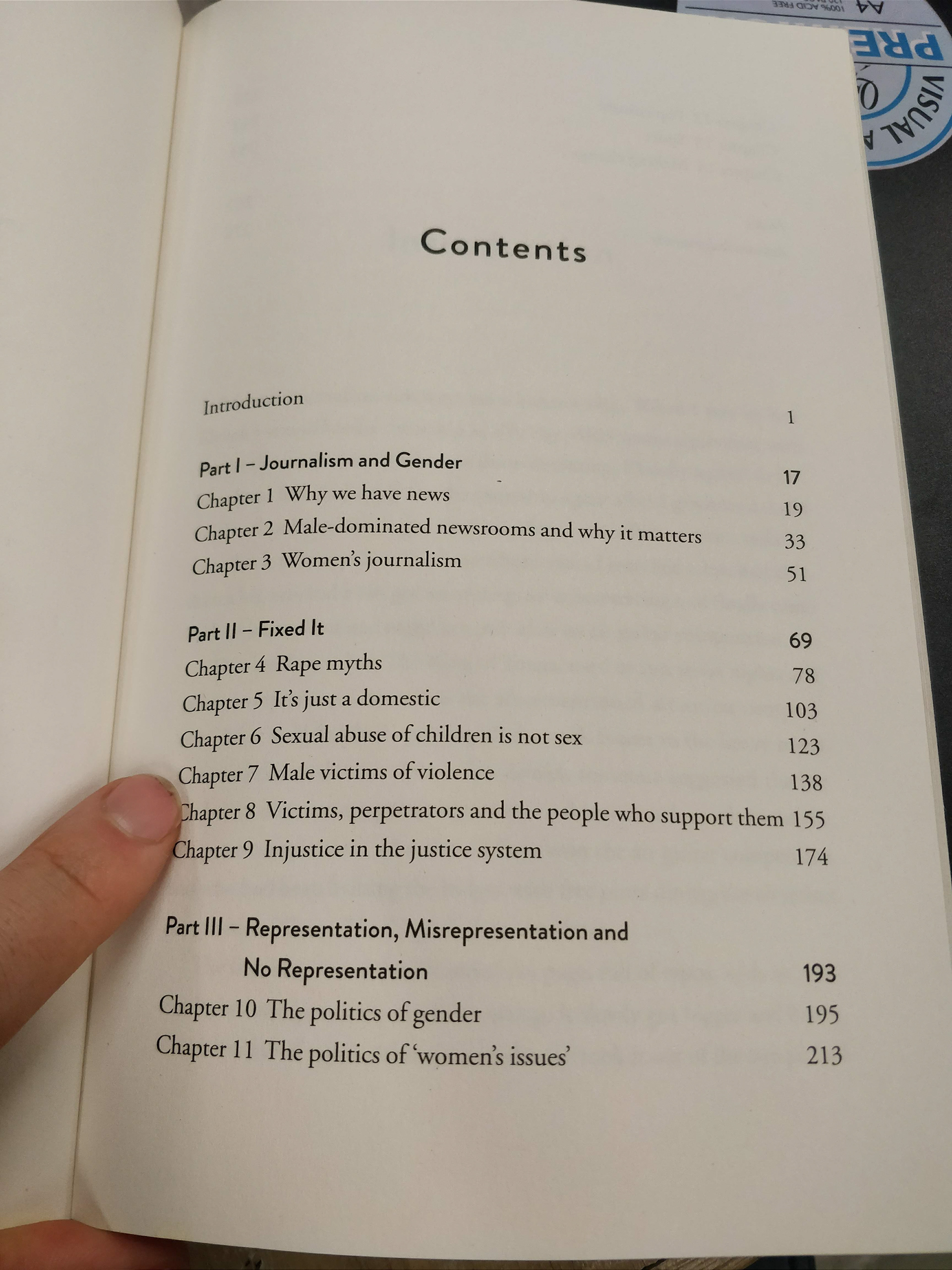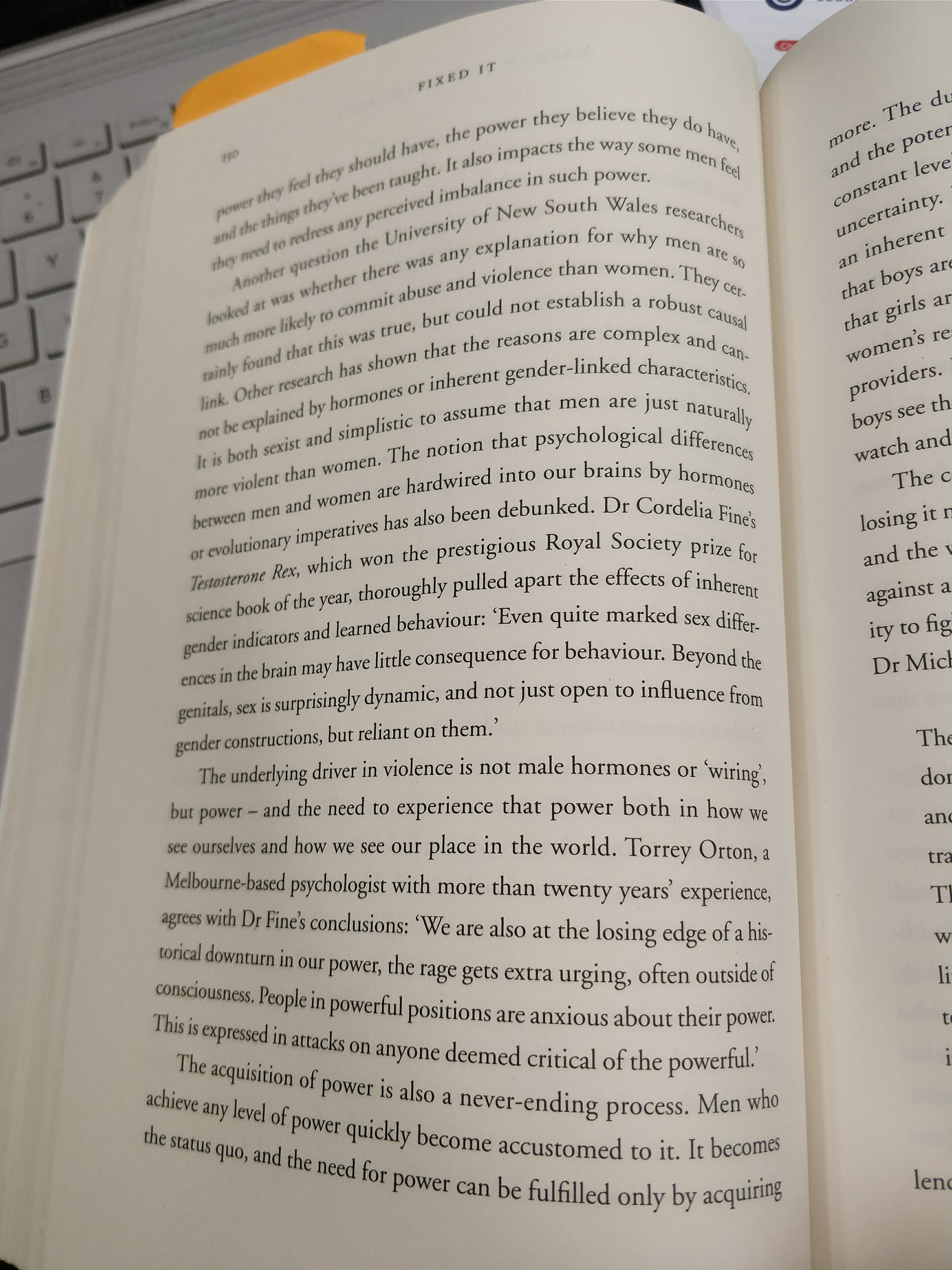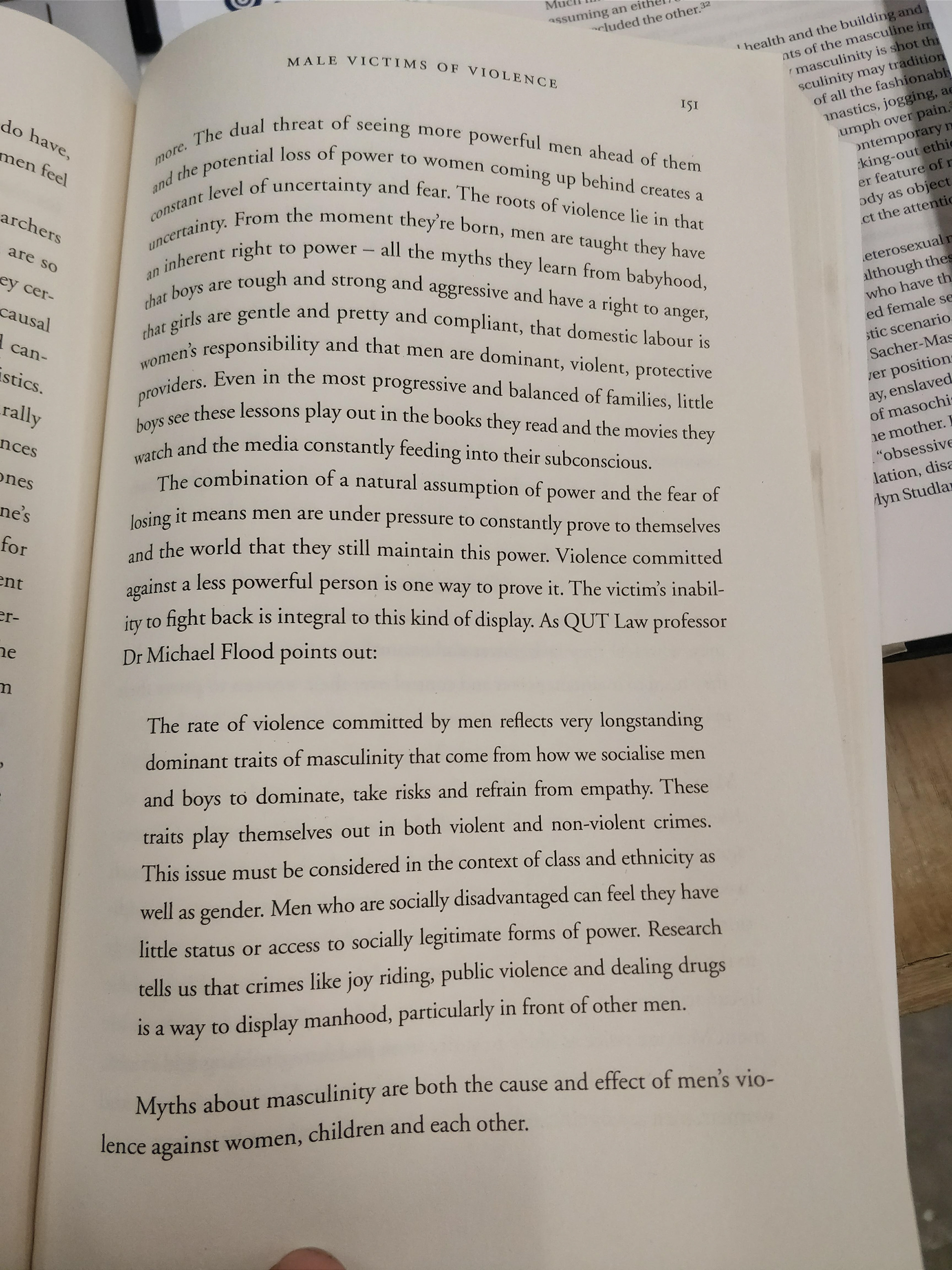 Fixed It by Jane Gilmore was suggested by my housemate, I was hesitant at first but I am so glad that they strongly advocated for me to include it. I found that the two most helpful chapters were "7 Male victims of violence" and "10 The politics of gender". The first chapter cites many credible Australian sources in statistics regarding domestic violence and homicide rates. Gilmore looks into the discredit that Male Rights Activism does for men and women. She mentions "Men's Shed", which I personally would like to get involved with, and highlights the urgency in which men need to take action in addressing the over-proportionate numbers in suicide, incarceration, homelessness and in being perpetrators of violence.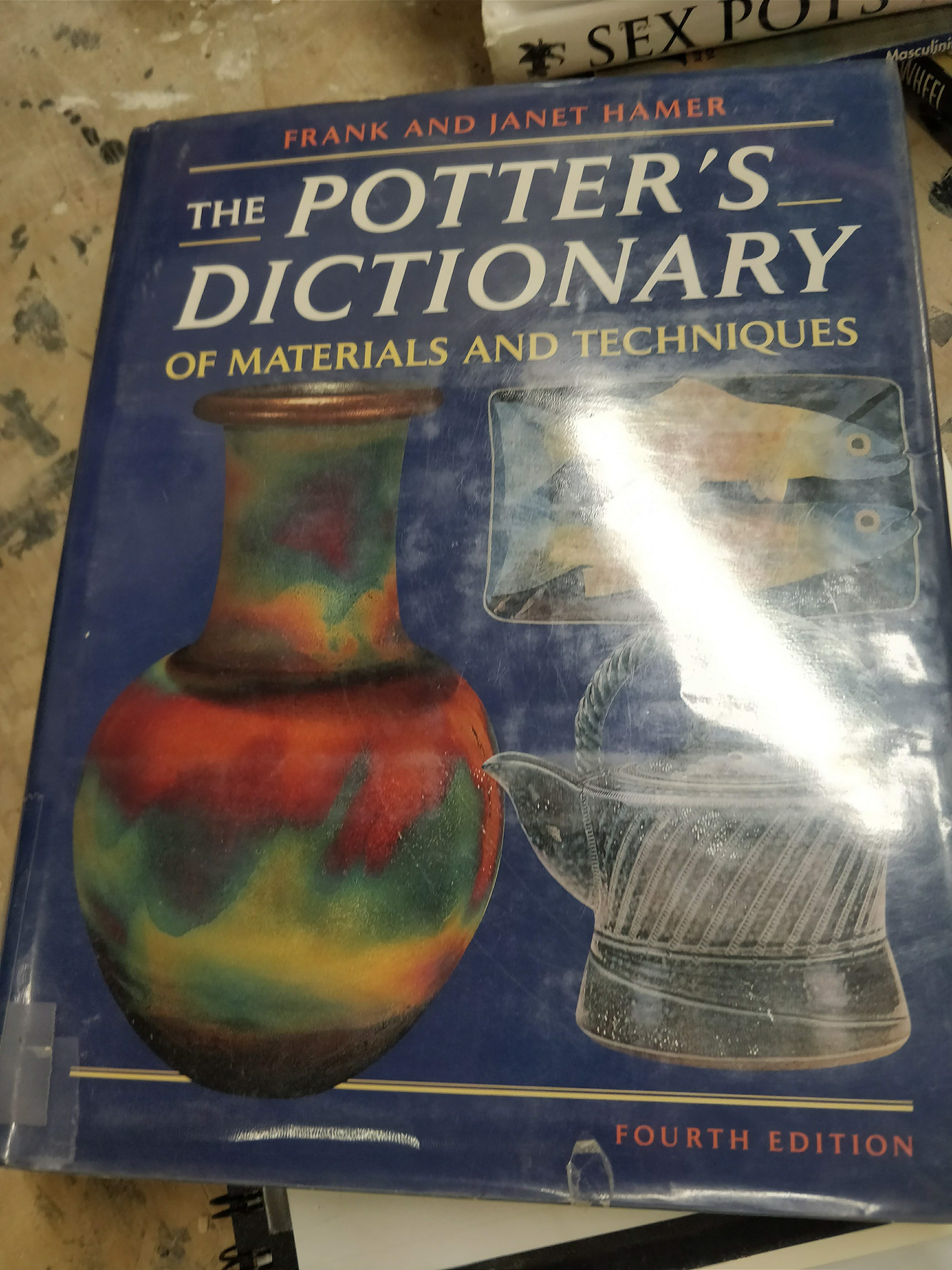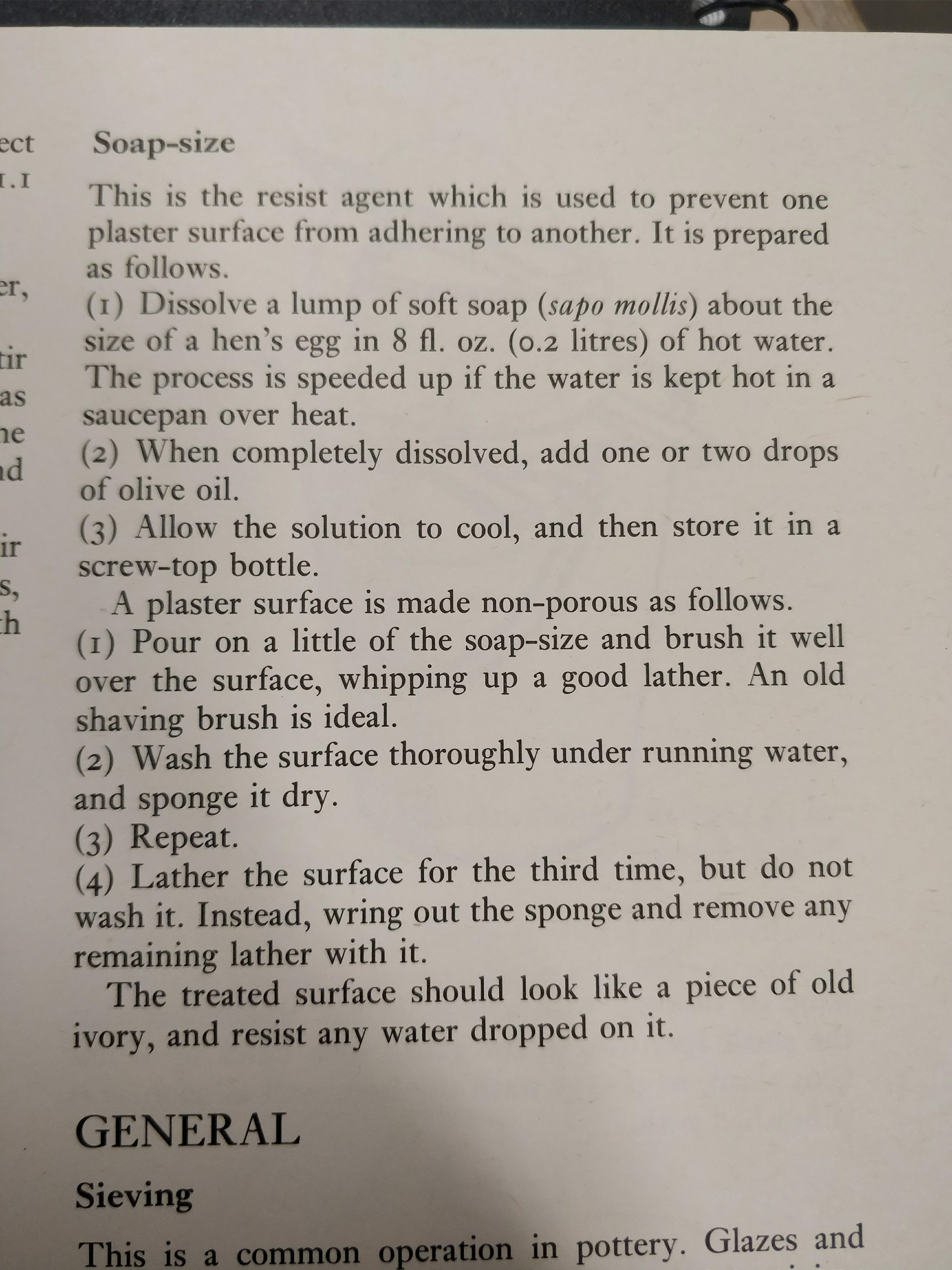 The Potters Dictionary by Frank and Janet Hamer is such a valuable resource to have! I found this soap resist interesting, after having used shellac to get a nonporous surface to my source cast. From this technique I had textural losses in my mold that with this new found process, I may be able to deviate.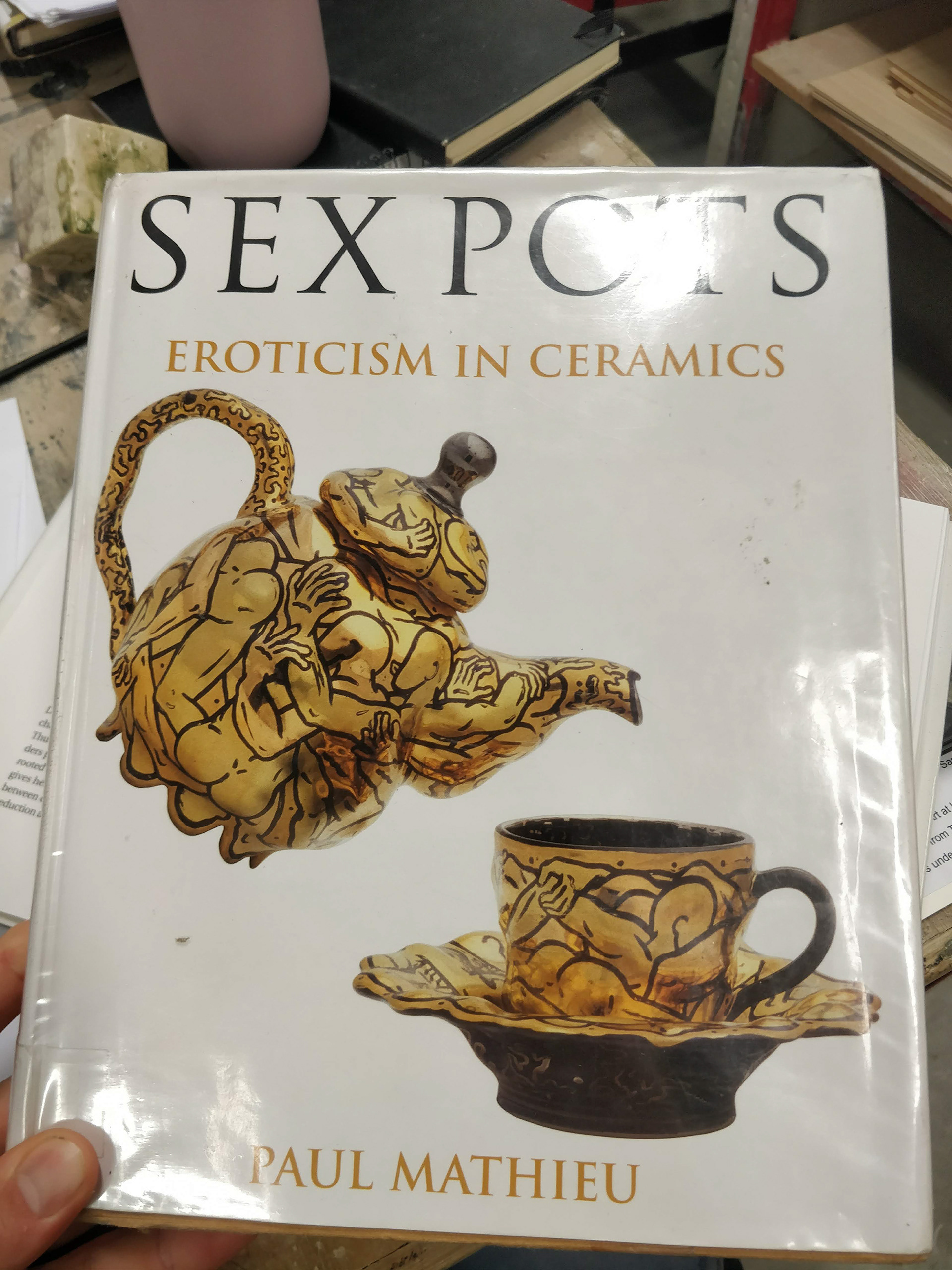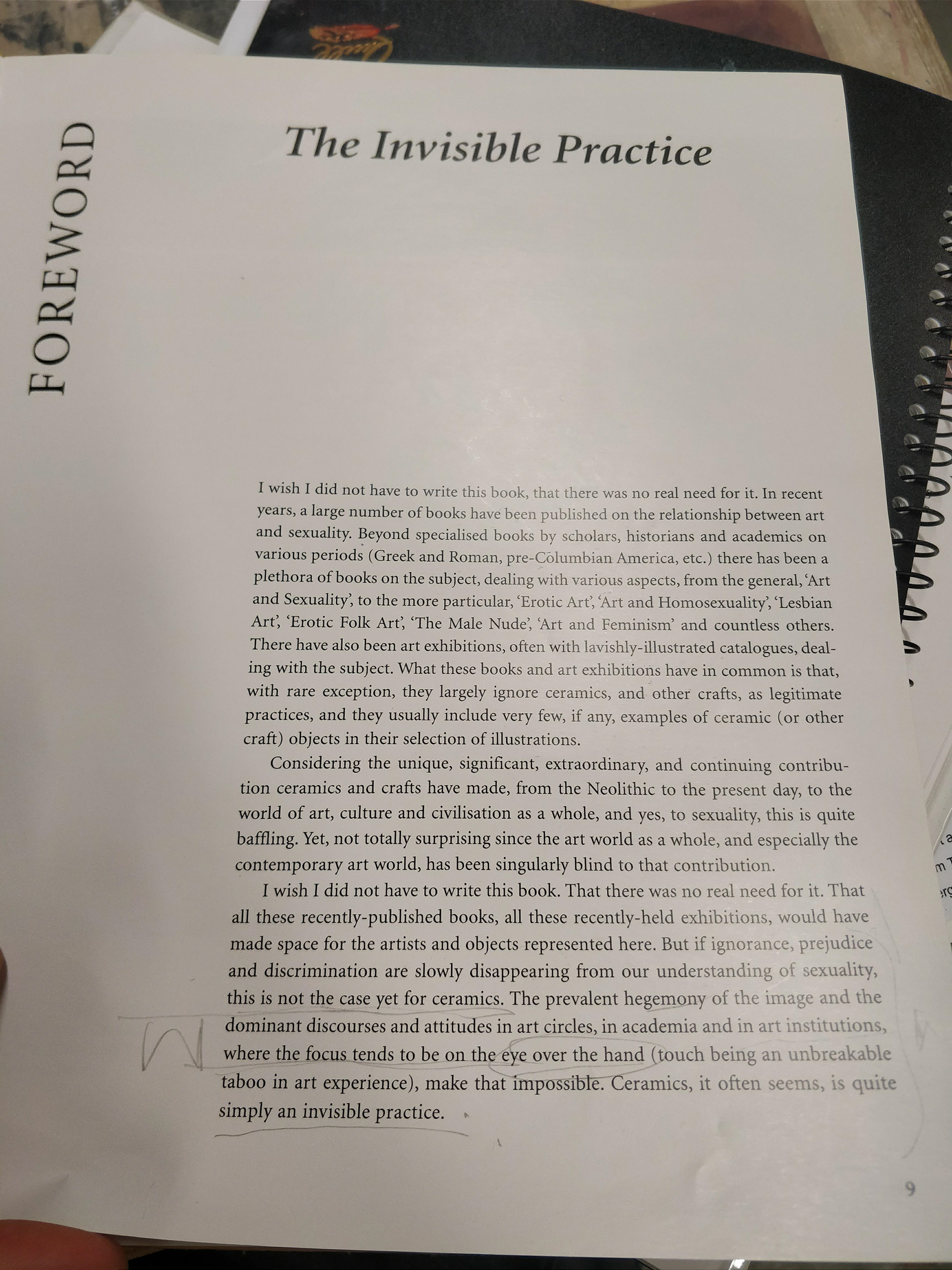 SEX POTS: Eroticism in Ceramics was provided to me by my classmate Syd after my first critique. I would like to say that I love this book! It makes me want to be more uncensored as a person. The connection to my work would be that there is likely to be little connection with eroticism and my use of rope. When I use an emphasis on the simplistic form the rope is the words on the paper and unless I suggest more with multiple limbs its nature will only belong to a constructive or supportive dialog and not a sexual one.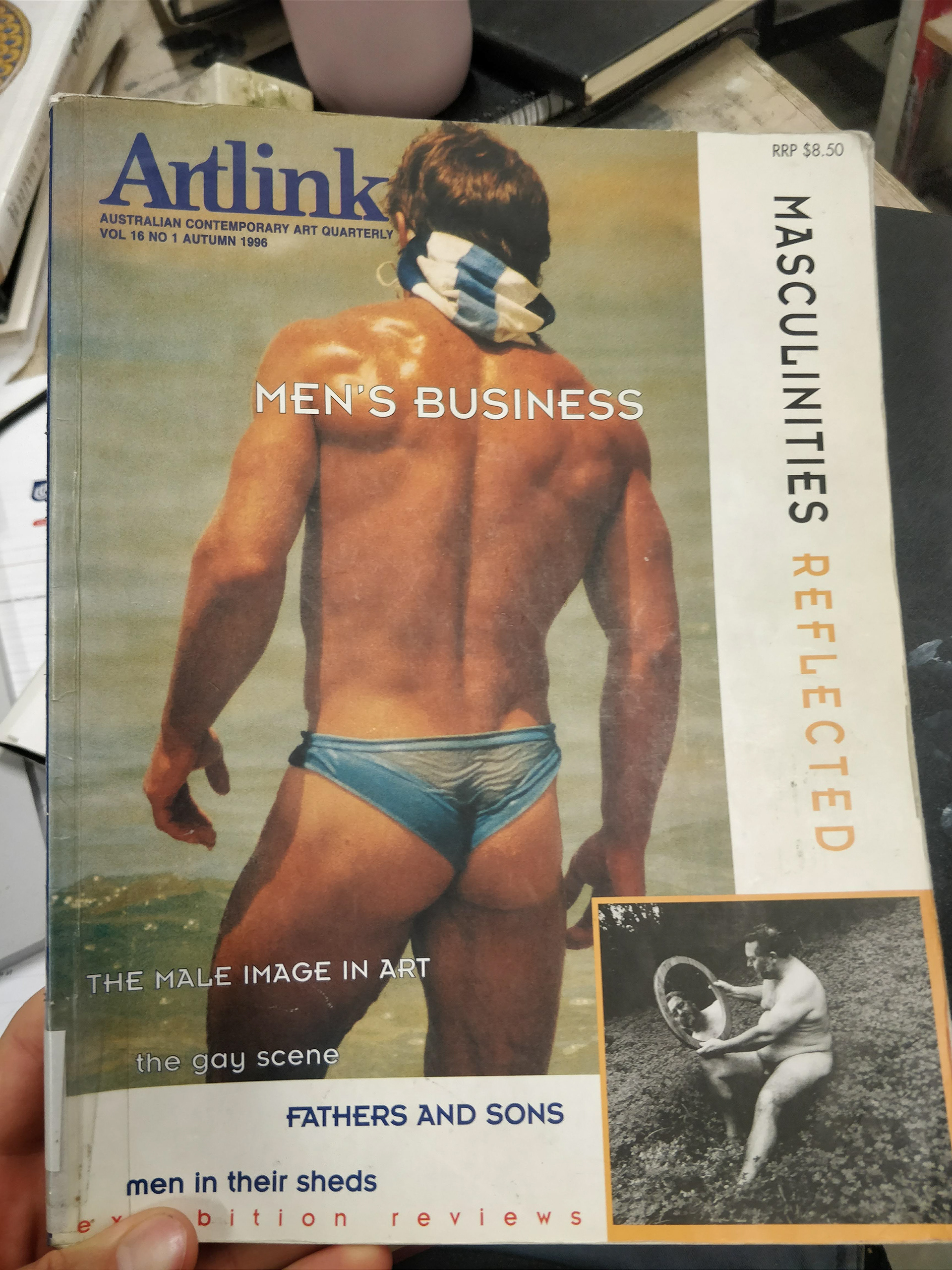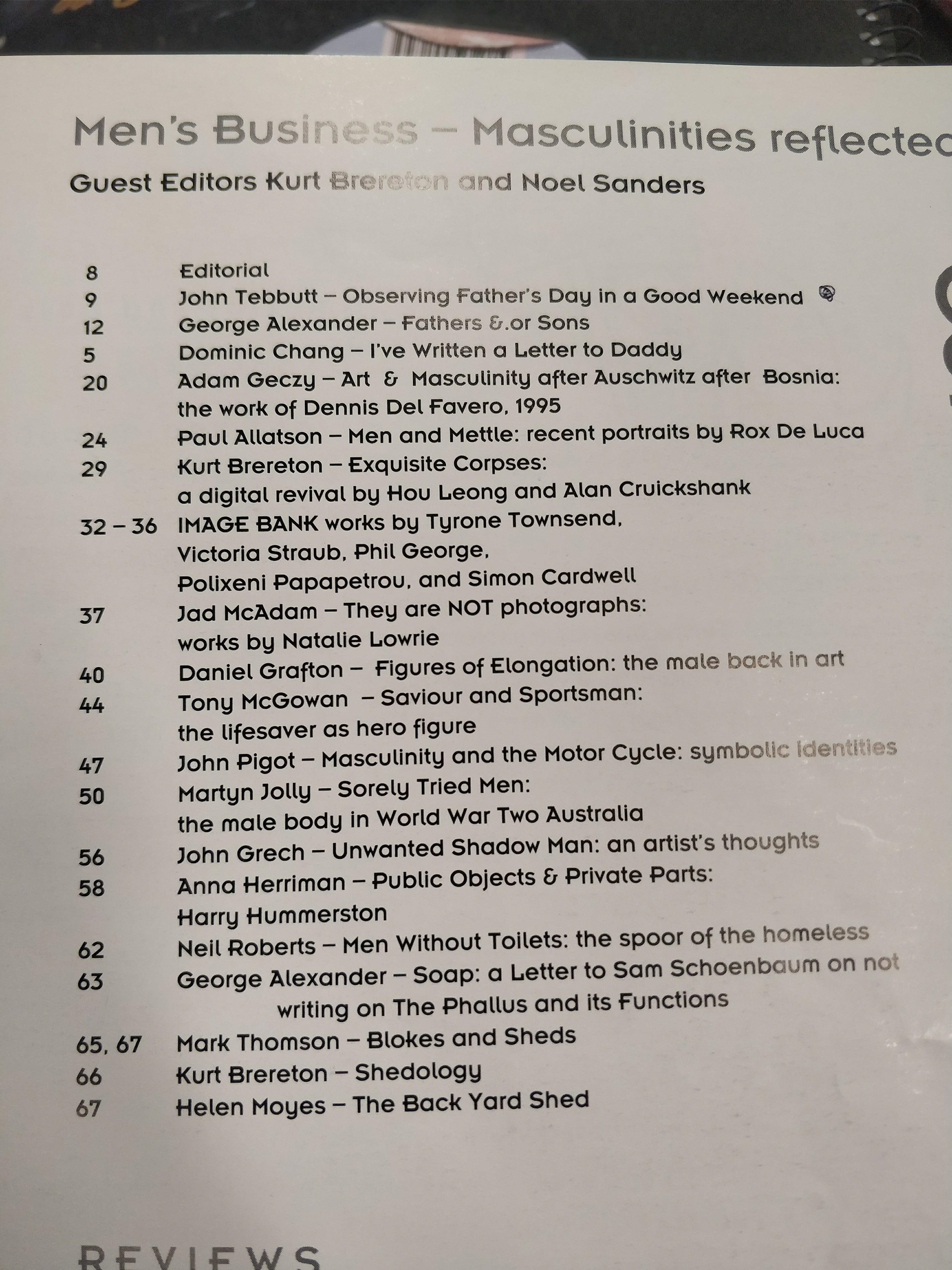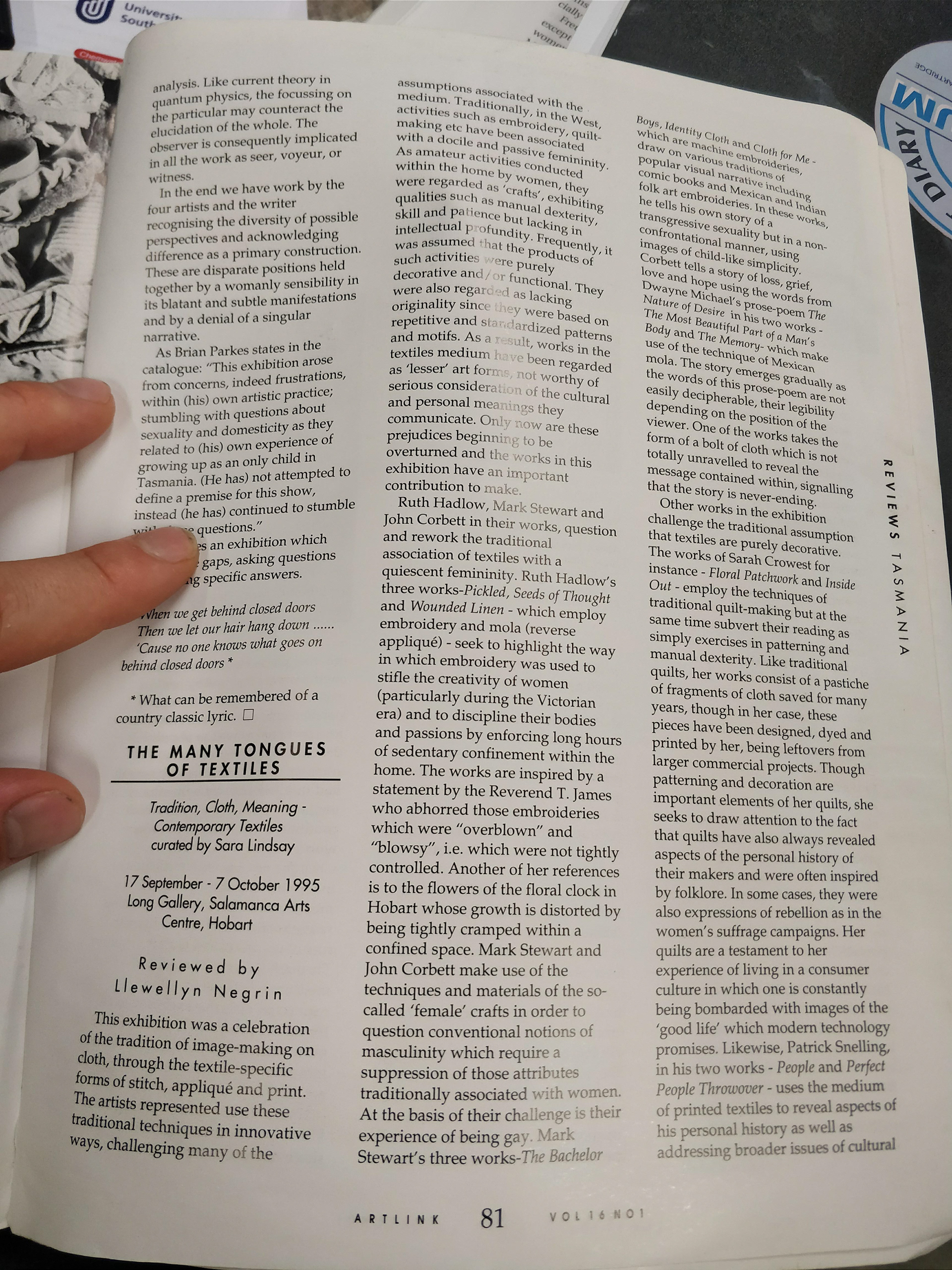 Artlinks journal titled Men's Business: Masculinities Reflected  was my first literature reading relating to my work. I found all of the articles interesting for varying reasons and would be warranted an additional read through. The article "the many tongues of textiles" was alluring to me in that I don't closely associate my own work as textiles but in reality now since incorporating rope and knitting of rope into my work it is as much a textile artwork as it is ceramics. The article talks about how textiles are considered one of a lesser artform being expressed as purely craft and that the relationship between men and this lowering to a 'women's domain' perverting their masculinity. The wording of an artist story of "transgressive sexuality" having potent allure to me.
I must extend my textile research (in particular to how men have been belittled by men when crafting) much further!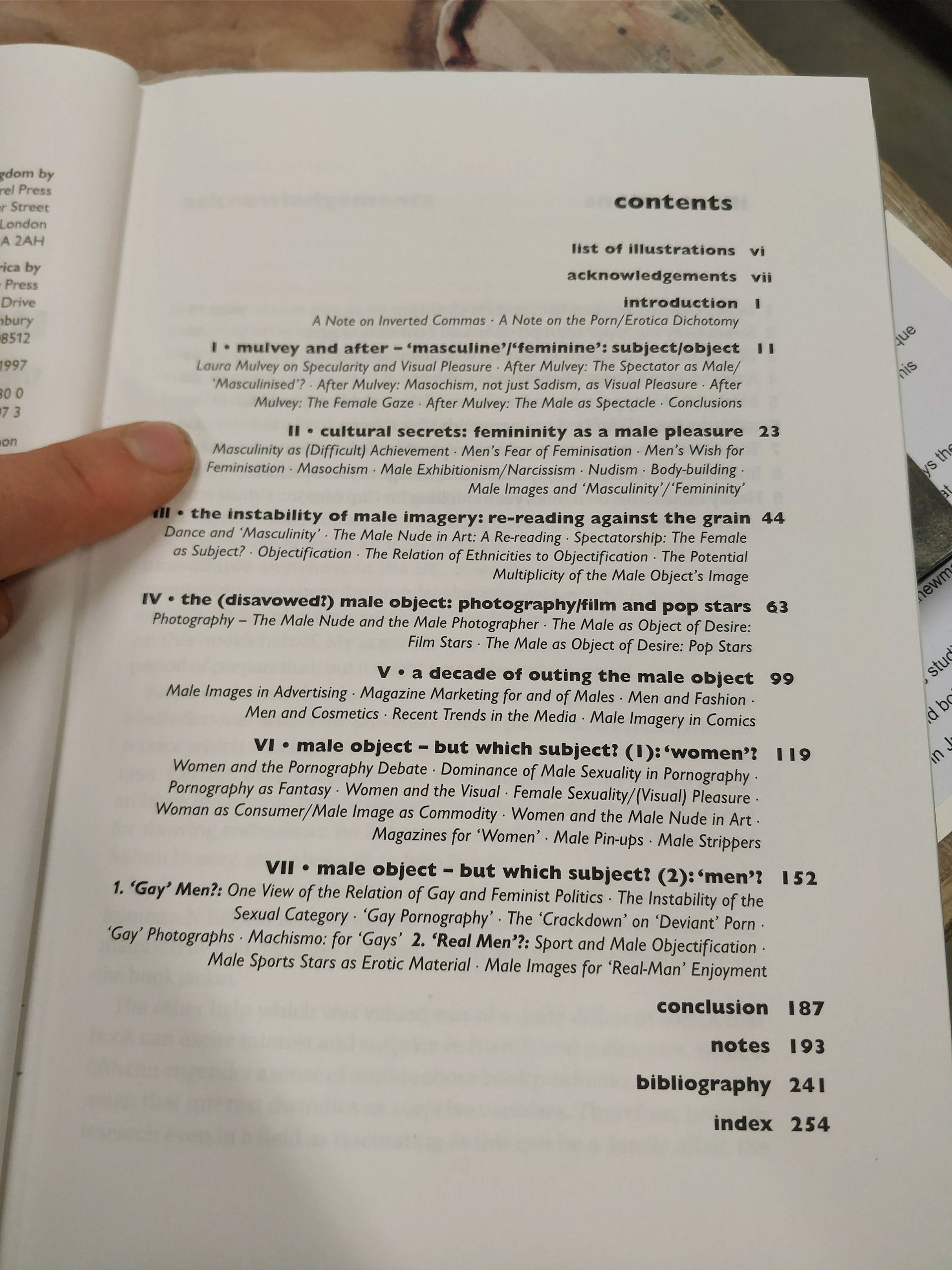 "Uneasy Pleasures" edited by Kenneth Mackinnon also provides context to the masculine form in art and how as the object/subject whom it has been painted for. The objectification of men is an interesting topic that interests me greatly. The chapter "Femininity as a Male Pleasure" is relevant to my work in the emphasis on athletic ability and how that desire is developed with its relationship to the duality of desire and suppressing considered feminine traits.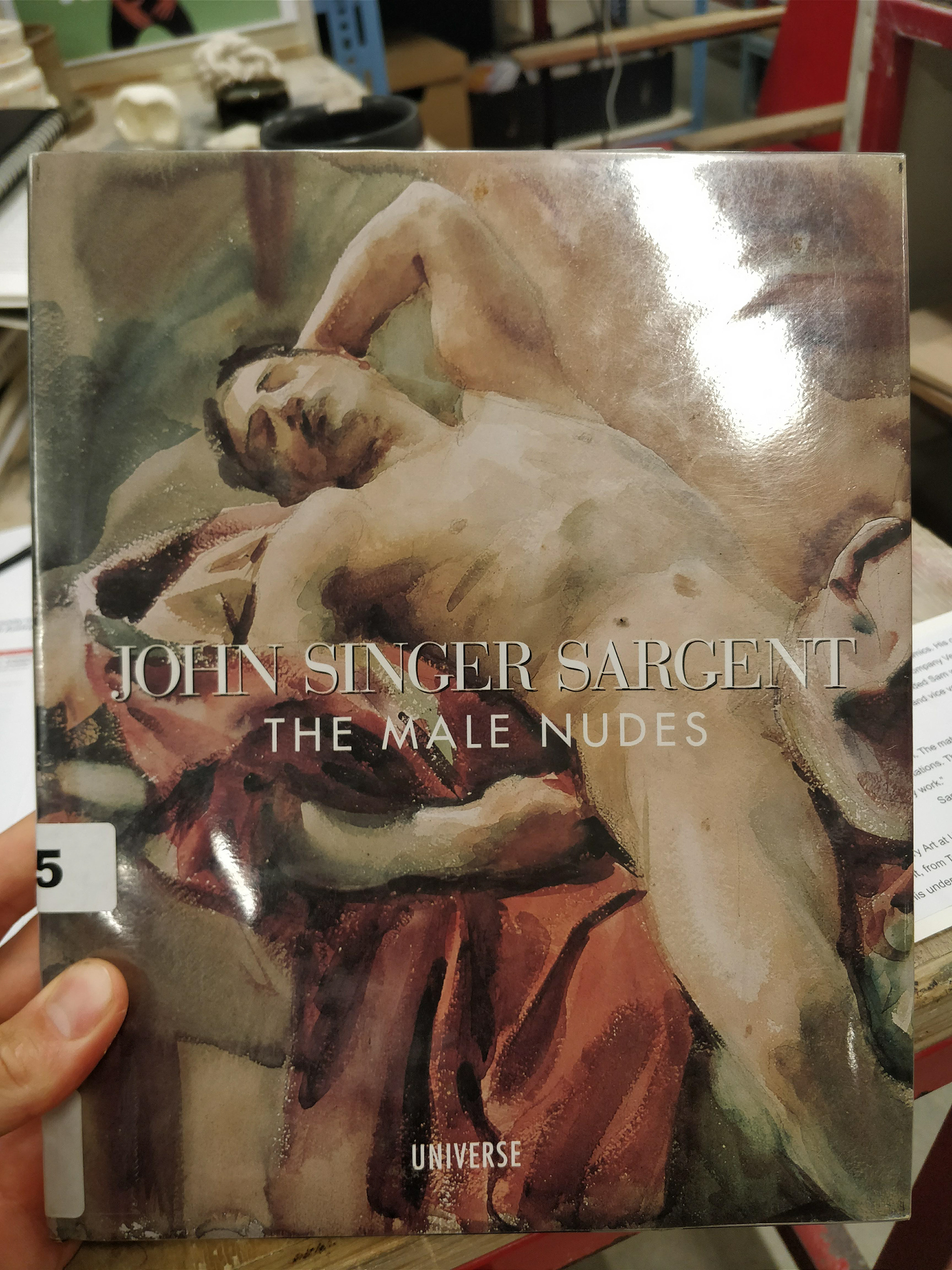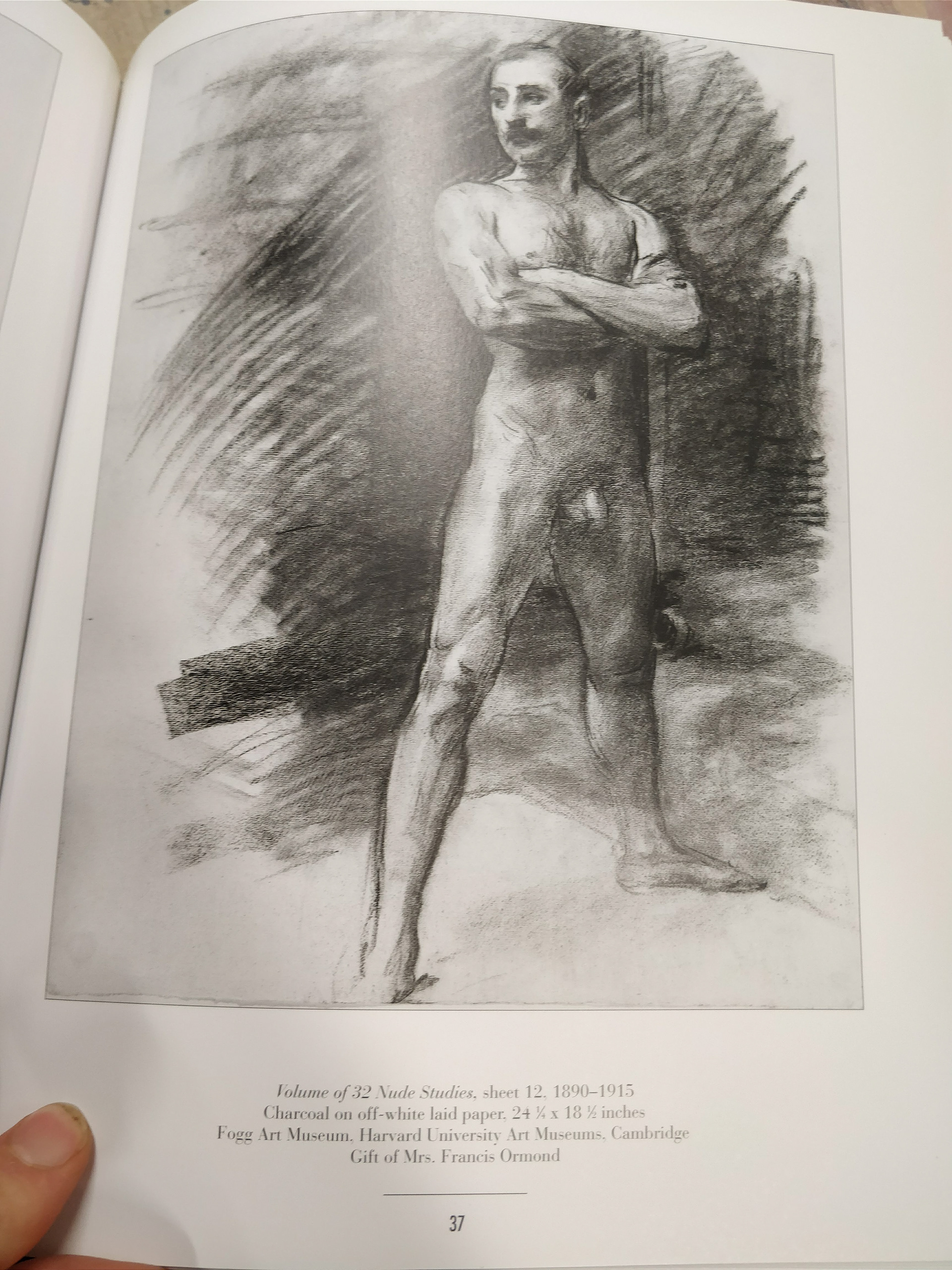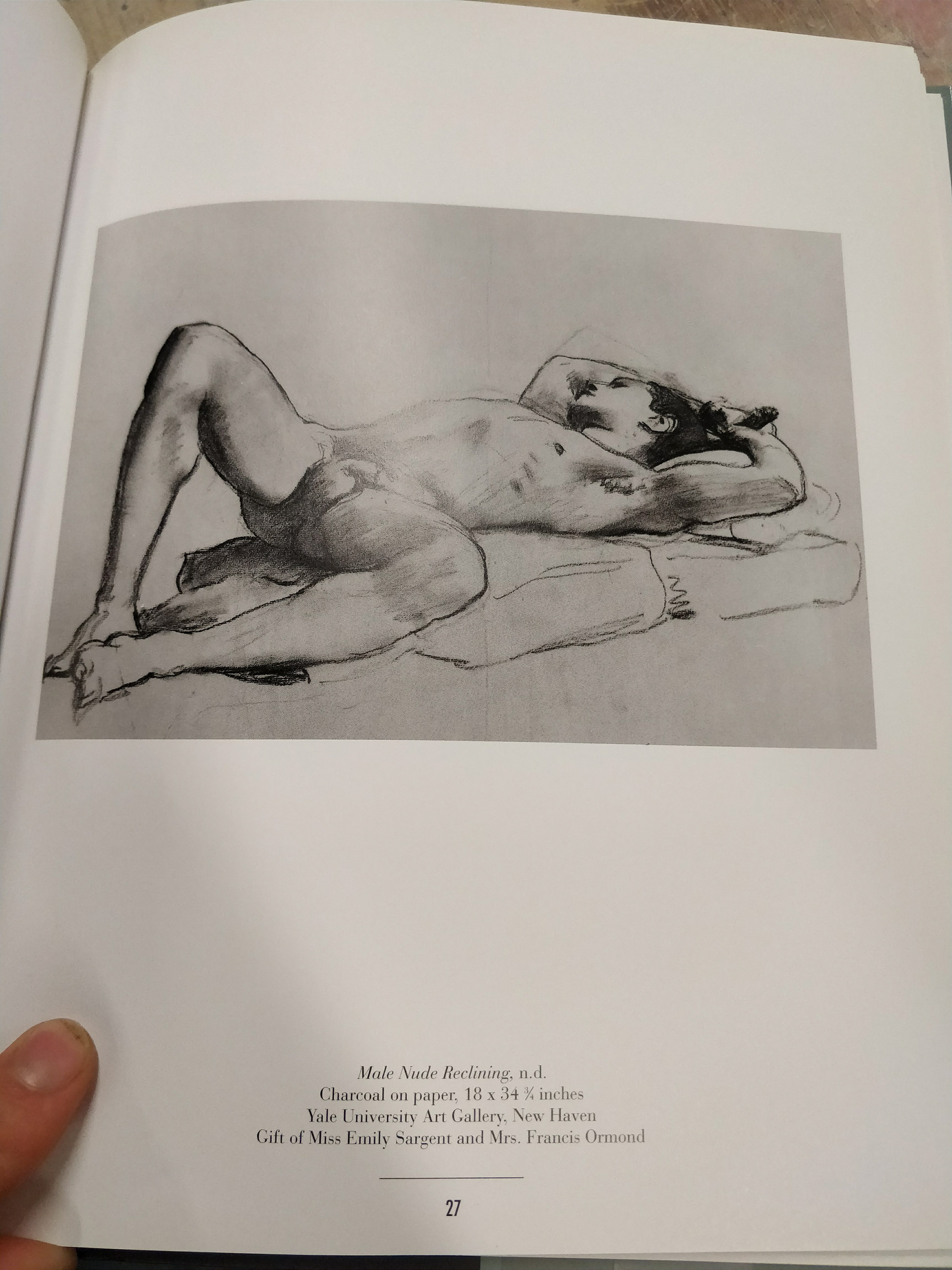 This final book was simply included as I wanted to highlight these two poses and the power dynamic between them. An interesting book predominantly study's and painting of male nudes all by John Singer-Sargent.