Below I have attached my notes from both of my critiques with a reflection below. As I haven't been creating many of the works I intend to be with my final artwork it is hard to get a sense of what they will think of the final work.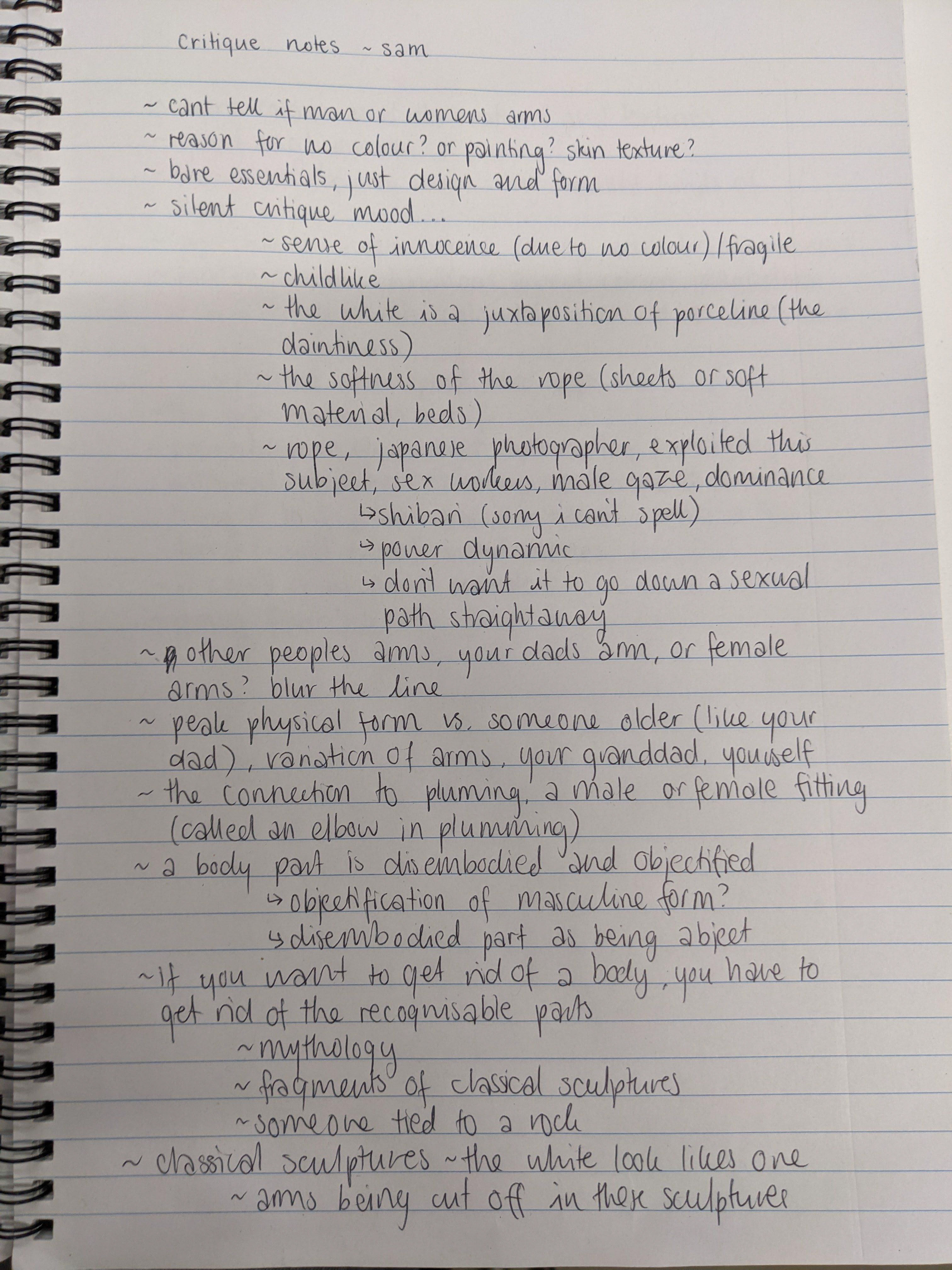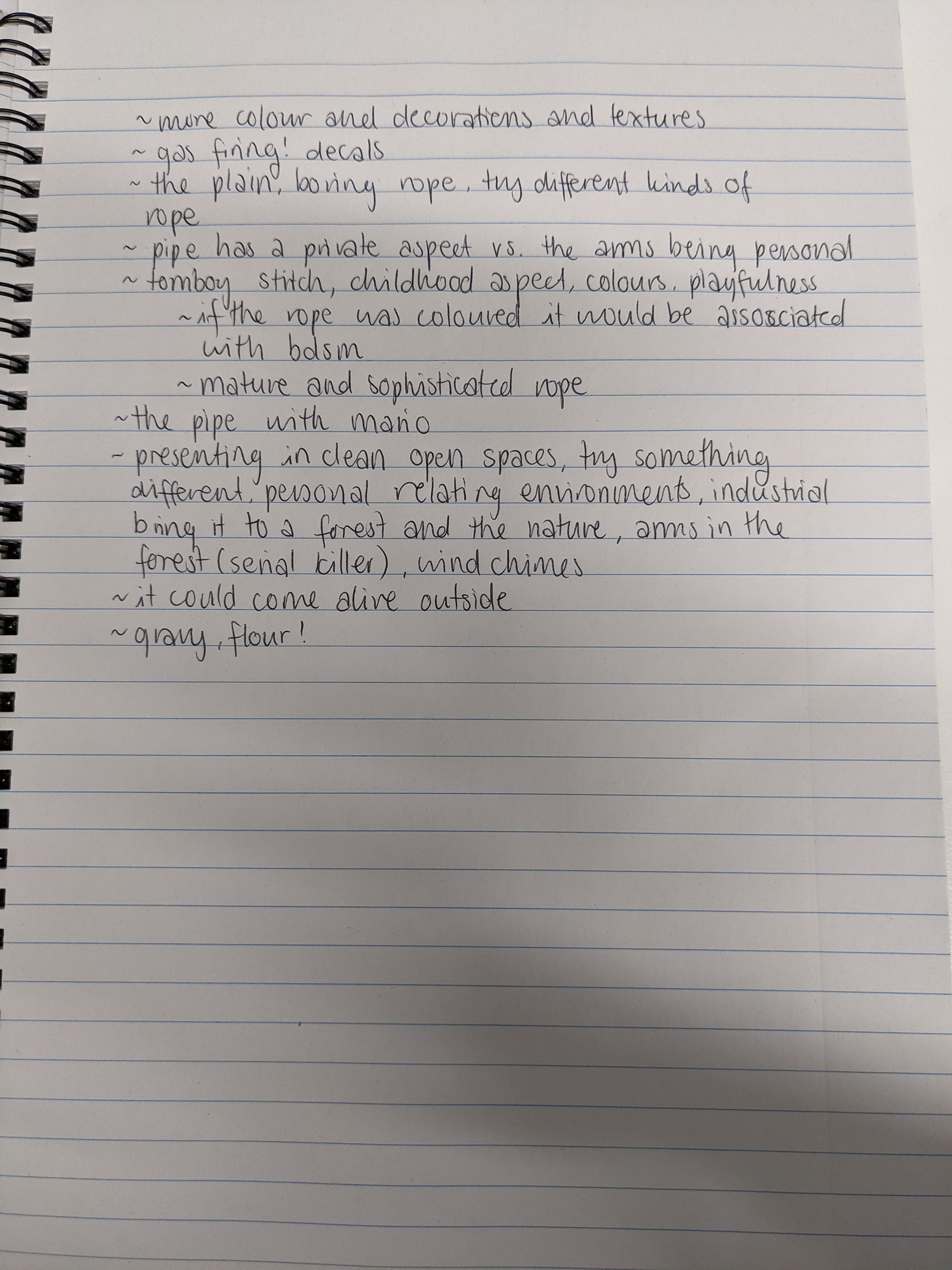 This first critique, I was impressed by the number of students who were engaged within the room. They did provide some useful feedback but it was muffled due to hearing many of the suggestions in my previous crits last year. Some of the biggest take aways were how they thought that I should take the work into different settings and analyse how the work takes on new meaning. The focus of the critique was that I should add something either with the surface of the ceramics or with the rope. from this critique I will test new textile mediums and create casts of other people in my life.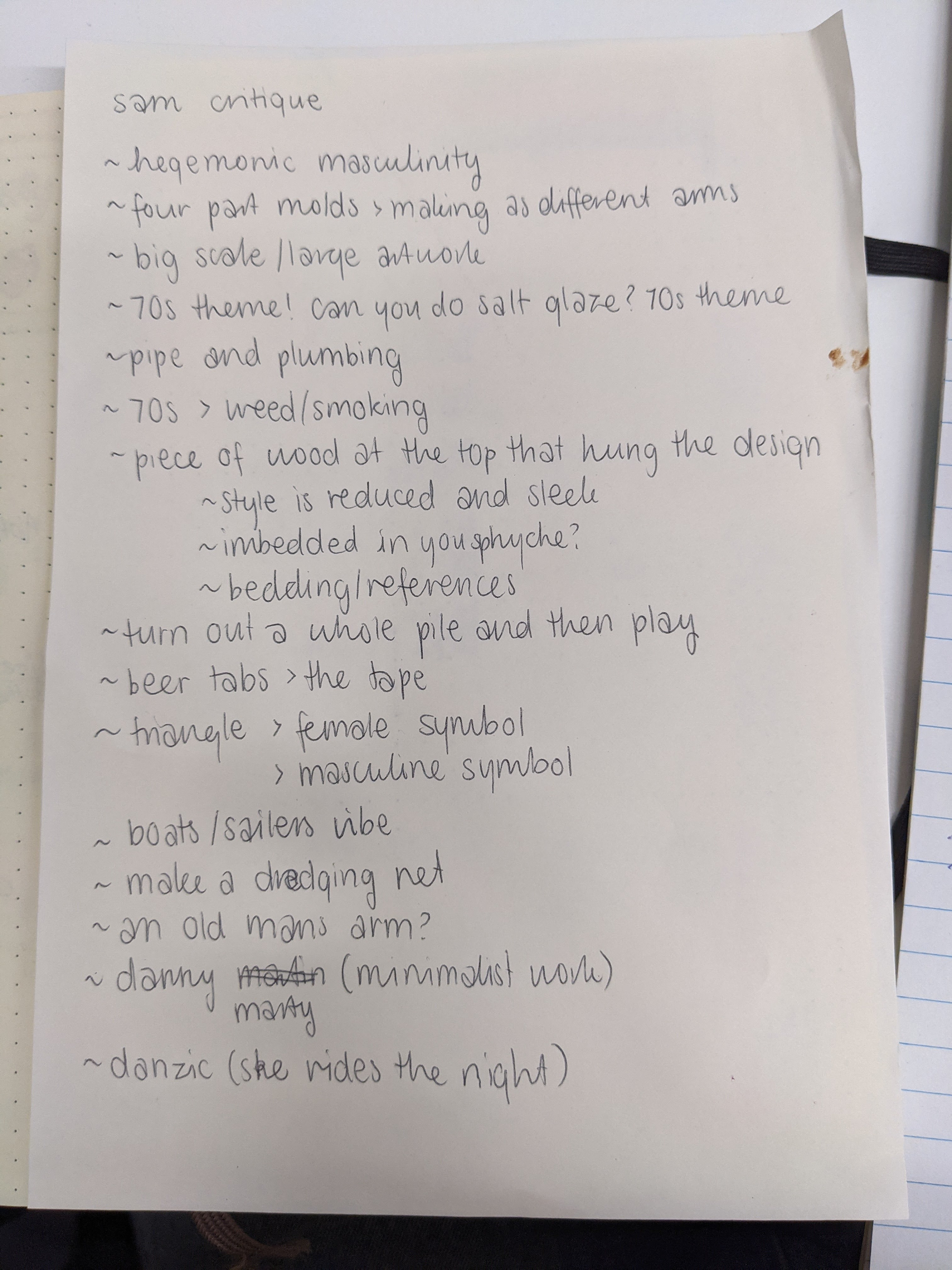 I was happy with the outcome of this critique, I thought that there wouldn't be much to show for my semester of work, which was proved to be wrong. Because I had taken my previous semesters work to my exhibition venue, I had no aesthetic representation of my work. Because of this the lecturers who hadn't seen my work previously took a greater liking to my pipes I had used in my gender course. They still would like to see my fathers arm which I continue to be hesitant to do due to time restraints on both my father and my own time.