Man-akin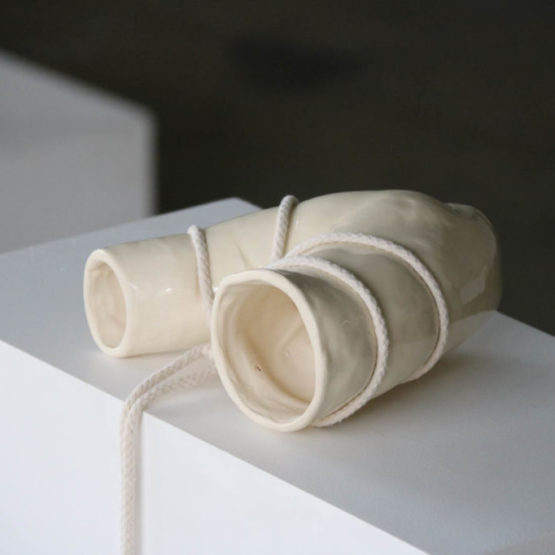 These ceramic casts have been created from slip cast moulds, a process of taking a copy of a live arm and by transferring it into plaster, can be cast multiple times from liquid clay into a tangible replica. Creating the original copy is, in itself, an intimate bonding experience, where I engaged my male-presenting friends and relatives with questions upon their own experience within "the man-box". Then with the addition of subverting the use of rope, using knots taught by my father and knitting which was self taught, I disrupt the utility of the object. By making it ornamental I negate a pressure upon masculine self sufficiency and rigid gender roles.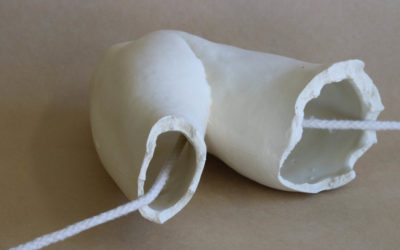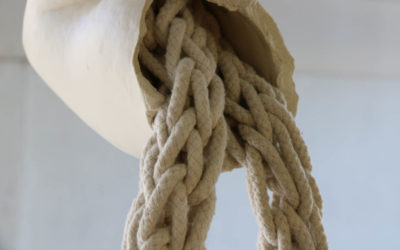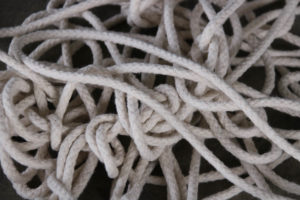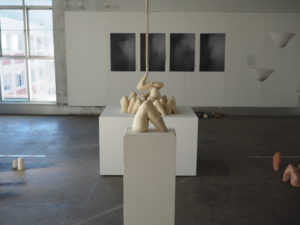 Acrobatic cerámica
colour video, sound, 8 min
A frequently used platform for what we would now consider a circus performance, Xenophon's Symposium, gave a first-hand account of a girl performing a juggling act upon a pottery wheel in 360BC. This history only became apparent to Sam following the creative developments and filming of this performance. It is the artist's belief that Acrobatic Cerámica captures acrobatics upon a ceramics wheel in what is likely the first time a performance of this nature has been digitally filmed.
Song by Felix Laband (with artists permission)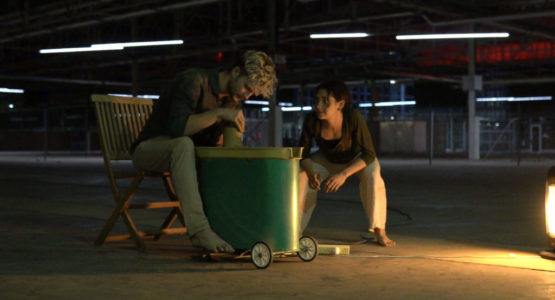 to keep up to date with my future projects, Follow me on Instagram!